SilverOrbit Inc, joined last February 24 and 25, 2017 Python Conference Philippines 2018 held at iAcademy, Makati, Philippines.
Once a year, it's a great way to meet new and old friends in Python. We speak and meet with other fellow enthusiasts.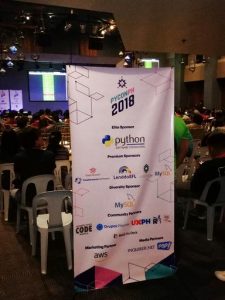 SilverOrbit Inc. is a DevOps Consulting Agency in the Philippines which aims to provide IT innovations to its partners.